Custom adjustments - feet are different
Therefore, an easy adjustment of the footwear is one of the most important features of footwear from New Feet.
Velcro straps
Velcro straps are extra long and divided into strips that allow easy customisation. In this way, a pair of shoes can be used by people who need room for swollen feet and support stockings, or insoles and bandages, possibly only in one shoe.
Some velcro straps are double, i.e. they go through an eyelet and they are easier to tighten correctly.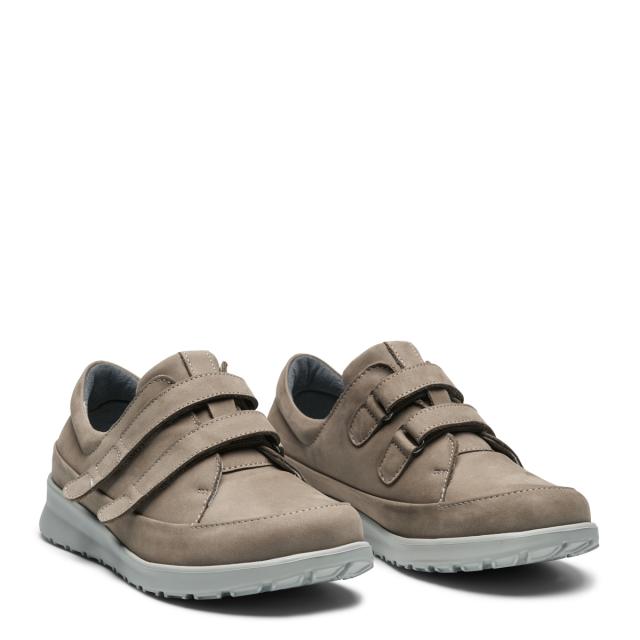 Laces and zips
Laces & zips in combination gives us the opportunity to get a good fit by lacing carefully once and for all. For daily use, use the zip.
Thermoplastic heel caps
It is very important that the heel is held precisely in the footwear. New Feet uses extra large and stable heel caps. They are made of a thermoplastic material that allows professional practitioners to adjust the heel cap to the individual.