Our craftmanship
At New Feet, we make footwear based on orthopaedic tradition, where comfort and protection of the musculoskeletal system are the primary goal. It is this tradition and this craft that is at the heart of New Feet's unique shoe concept.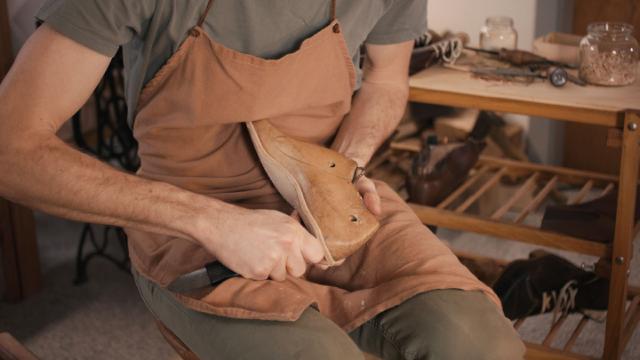 The Orthopedic Tradition
Before we got industrial mass production of footwear, our shoes were handmade by a shoemaker. Customers got their own customised model of their feet. The model is called a last, and is unique to each person. This way of making footwear is still in use in the orthopaedic industry.
In Denmark, we have a long tradition of training orthopedic shoemakers. Orthopaedic shoemakers have built up a unique experience of building special footwear, combined with ensuring that the footwear is adapted to the patient's anatomical and pathological conditions.
Orthopedic shoemakers work closely with various professional groups within hospitals and practitioners. For example, when a patient with diabetic foot ulcers must have so-called therapy footwear immediately after treatment.
It requires a great deal of knowledge and experience to ensure the correct footwear for this type of foot disorder. New Feet makes shoes according to the same principles as the orthopaedic shoemakers. However, we do not have one last for each person - instead we have many lasts, so it is easy to find a shape that fits your foot.
At the same time, we make sure that our footwear has many options for adjustments, so you get an excellent fit.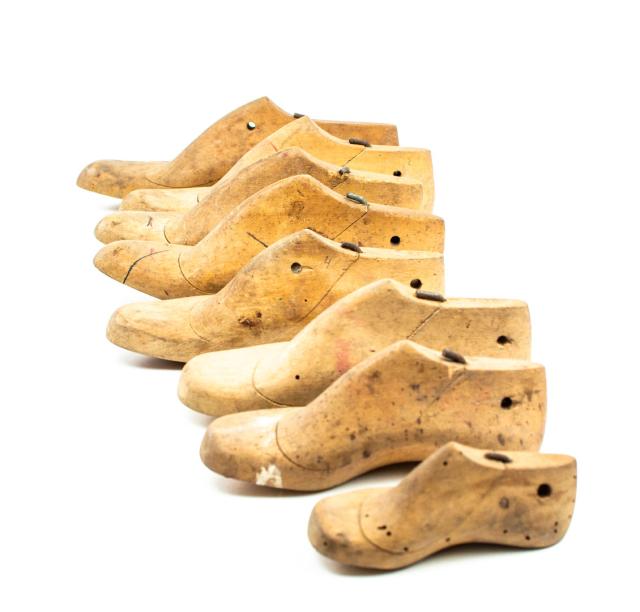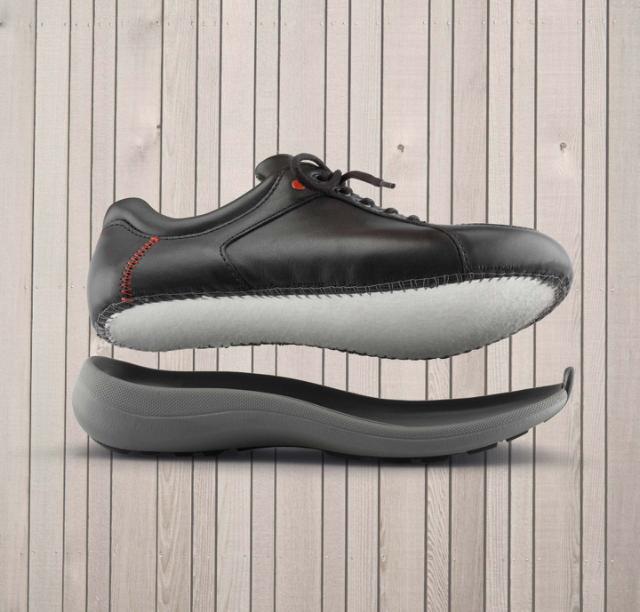 Strobel construction
Many of us do not think about it on a daily basis, but a shoe is actually a complex size with many dimensions. At New Feet, we are very passionate about the way we make our footwear. It is not coincidental. We use the so-called Strobel construction, which gives us the opportunity to build stability in the heel and provide flexibility in the forefoot.
We sew the upper and midsole together like a glove before attaching it to the outsole.
Different lasts for different feet
It is crucial that the shoe fits the width and dimensions of the foot. The size of the shoe is primarily based on foot length, but we have very different feet from narrow to wide feet to different insteps, ankles, etc. Therefore, over many years, we have developed a unique system for different last sizes at New Feet.
For the sake of convenience, we have grouped these lasts into three categories: S - M -W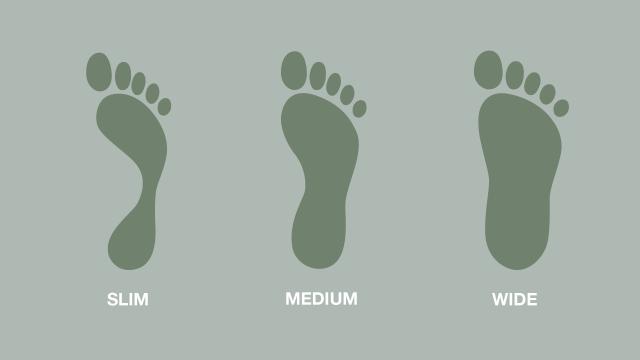 Sustainable footwear
At New Feet, we are aware of our shared environment. It is crucial for us to develop and produce footwear that has the least possible impact on the environment. All components of the footwear are manufactured in the EU and in accordance with EU standards and environmental requirements.
Our leather and raw materials: We use only dyed leather from the EU. In the EU, we have a number of environmental requirements that ensure that our leather is tanned in a responsible manner.
Packaging: Our shoe boxes and packaging are all produced from reused, recyclable material.
Made in Portugal: At the factories in Portugal, where New Feet footwear is made, we ensure good working conditions for the employees, and we have shorter transport routes to Scandinavia than being made in, e.g. the Far East.
Less overproduction: We continuously produce in small batch sizes, so we avoid overproduction of footwear.
Durable footwear: New Feet footwear is designed to be durable. They are quality materials from the outside to the inside, with the idea that the shoe will last for a long time. In general, we think every day about leaving as small a footprint on our nature and environment as possible, and we strive to use the materials that are available and that are produced without impacting the CO2 balance.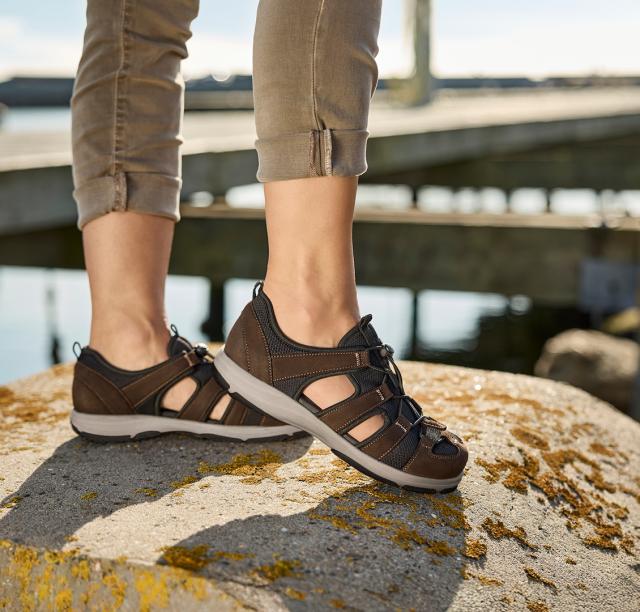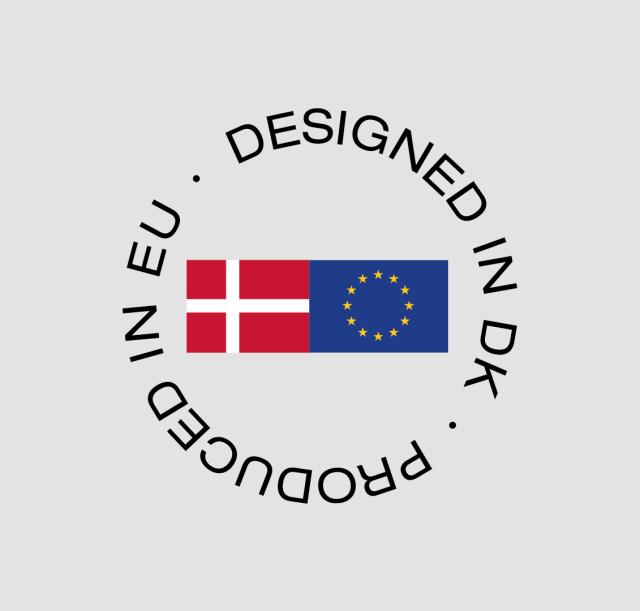 Designed in Denmark - made in the EU
We work with a number of Europe's most competent suppliers of raw materials and we make our footwear at selected shoe factories in Portugal, which have many years of experience in the production of orthopaedic footwear.
Our history
New Feet started up in 2004 on the basis of a project in collaboration with Bispebjerg Hospital's Copenhagen Wound Healing Centre. The result was a range of shoes and sandals for wound patients. This first range of professional footwear was the starting point for subsequent projects that have focused in particular on well-being and health for feet.
Read more about our professional footwear here.
Today, New Feet is strongly represented in the Nordic and selected European markets.
The company's head office is in Randers and it is a 100% Danish-owned company.
PHOTO: Orthopaedic shoemaker Kim Pedersen, who is a co-founder of New Feet, currently heads the company.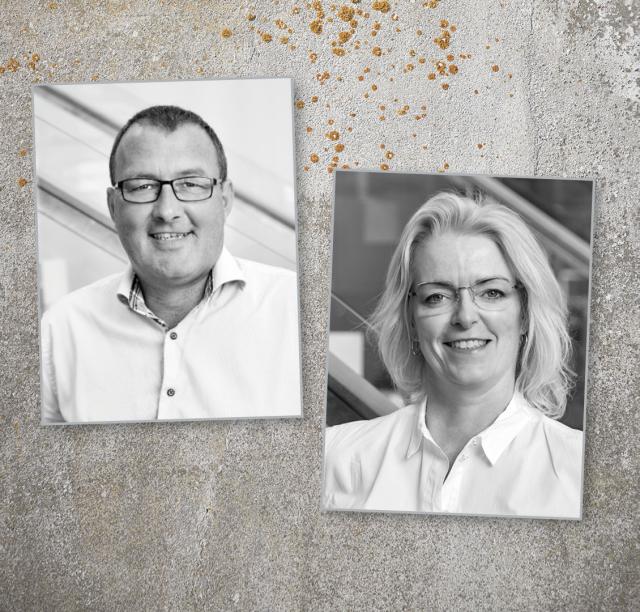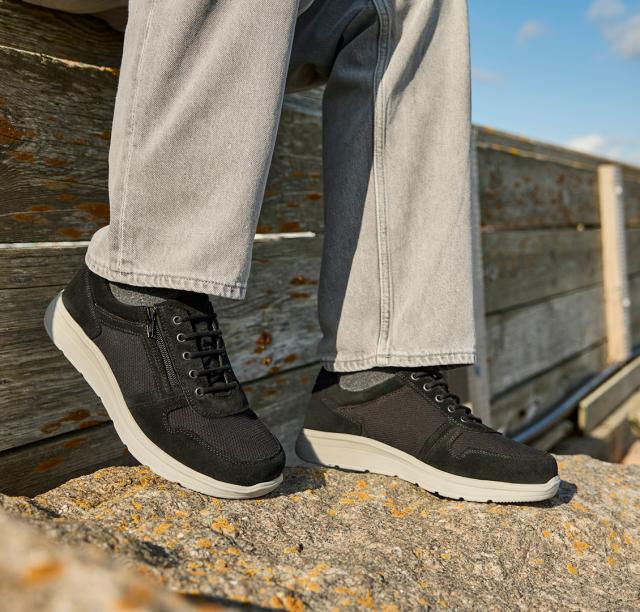 Our network
At New Feet, we believe that we can achieve much more by entering into strong, long-term collaborations with a focus on mutual success.
Over the years, New Feet has gained extensive knowledge and understanding, which we constantly integrate in our footwear and service to our customers and resellers.
Our Professional practitioners
A significant part of our success has been achieved through collaborations with professionals in hospitals, podiatrists and leading specialists in the orthopaedic field.
Our Resellers
We also have a long-standing and close collaboration with our many resellers, who every day make a huge effort to help customers and users of New Feet to get the right, individual solution. All feet are different.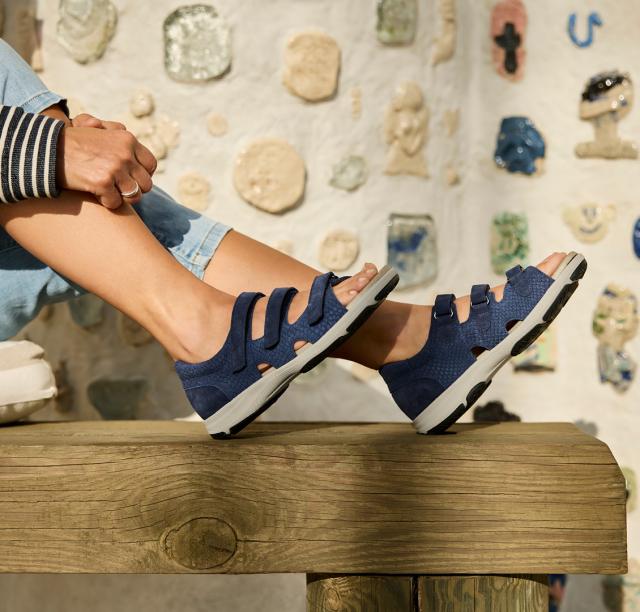 Our New Feet users
Last but not least, we are incredibly proud of our network of faithful and loyal users of New Feet footwear. We are profundly grateful that you have chosen to walk in our footwear. We hope it gives your feet daily quality of life and well-being.
We do our utmost every day to develop our concept for the joy and benefit of all sensitive feet.